Thanks to the preeminent features that are currently on the market in Vietnam and the world, aluminum profile products are widely applied in the manufacturing industry, building materials, life and the solar energy industry.
In today's article, let's learn some preeminent features that aluminum profiles gradually replace other materials such as wood, steel, plastic, iron...
Mechanical properties
Modern architecture has been transformed in recent years by the industrialization of materials, metals and construction techniques. Choosing the right materials is the key to successful architecture because different materials evoke different emotions.
Aluminum frames will be the solution to provide you with a solid door and window system, ensuring safety and privacy, and high durability.
In the case of high temperature fluctuations, they do not warp for a long time, which is very suitable for areas with variable climates, hot in the summer. Aluminum door frame with hollow cavity design combined with high-class accessories and gaskets creates absolute tightness against impacts from the outside environment.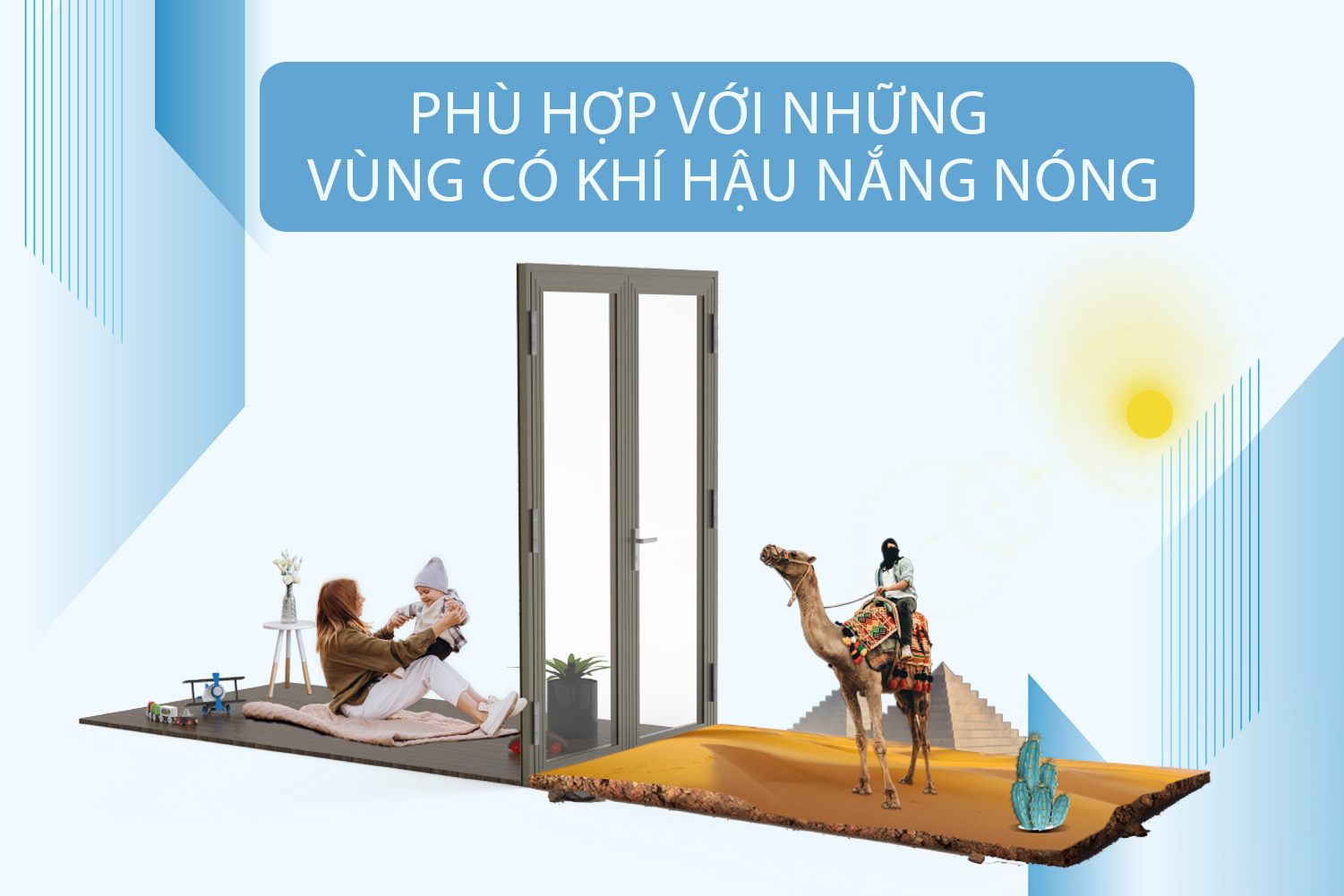 Unlike aluminum steel, which is a light material, it is easier during construction, assembly or transportation.
Aluminum is a fairly malleable metal that can be formed into many shapes and designs.
Various designs
Living space is an important part that determines the quality of your family's life, after a tiring working day you need a comfortable space to relax and relieve stress; where happiness is built every day. Therefore, the living space needs to be refined from the outside to the interior design.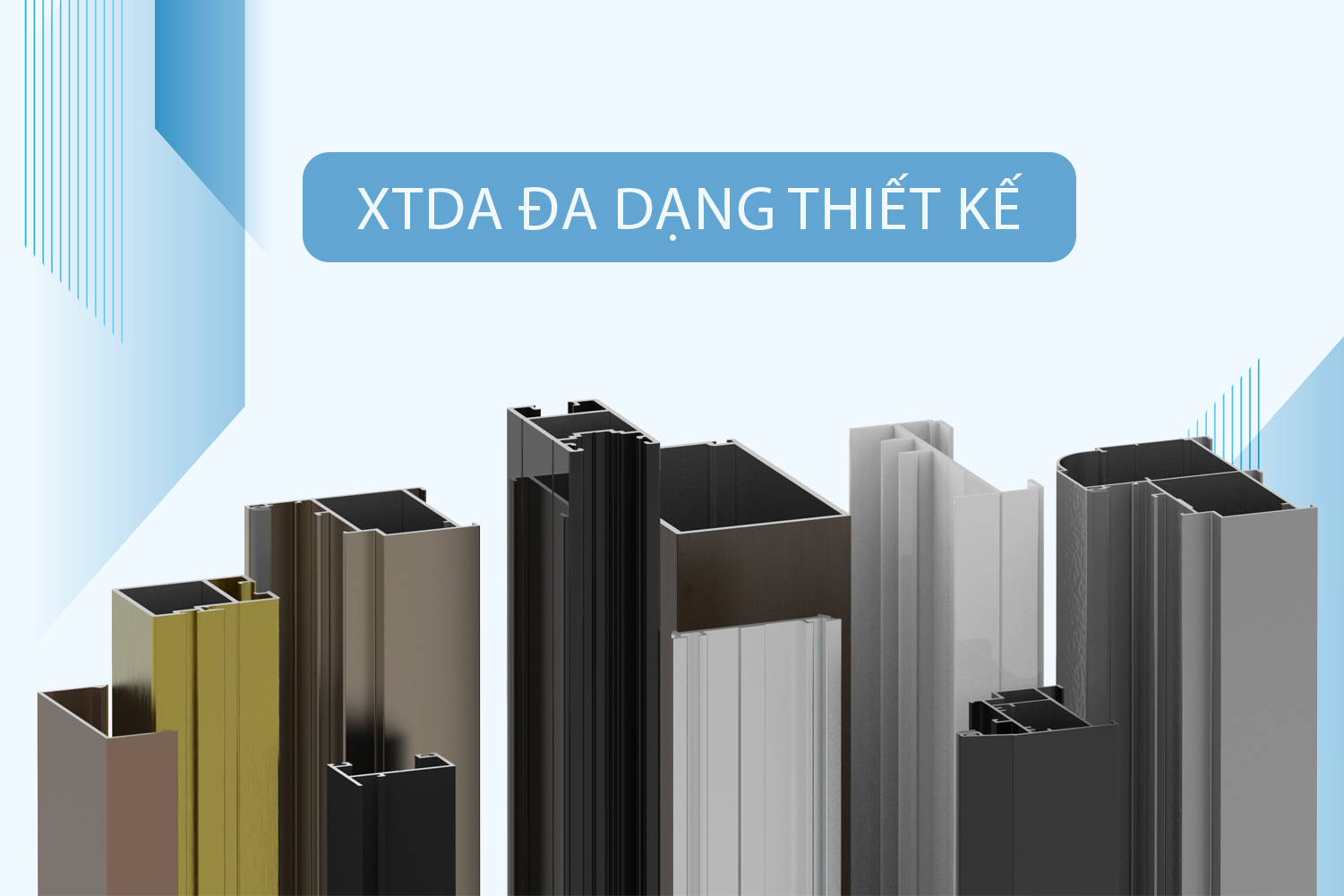 Aluminum is a material that offers design flexibility without limits. With a variety of colors made by anodize plating technology and modern powder coating technology, it offers many different colors for you to choose to create a harmonious space between the interior design and the system. outside door.
Good sound and heat insulation materials
High thermal insulation is the perfect companion material with glass to create the maximum soundproofing system. Aluminum is one of the best heat and sound insulators, has an outstanding insulation coefficient and can insulate against heat and cold, providing impressive, cost-effective energy efficiency.
Finally, the high reflectivity of aluminum resists solar radiation and reduces heat absorbed by the frames during periods of intense sunshine, contributing to maintaining indoor temperatures in the summer.
Long life, cost optimization
The aluminum alloy used for the production process at Tien Dat Aluminum Factory uses high-quality 6063 alloy, along with advanced surface treatment to create high-strength aluminum profiles.
Aluminum is a great material for buildings because it is environmentally and ecologically friendly. It is a completely recyclable material that limits the amount of waste metal. With a reasonable price, you can completely own the door system according to your wishes and preferences in the most optimal way.
Above are some of the preeminent features that aluminum profiles gradually dominate, popularly used not only in the Vietnamese market but also become a trend in the world.
For any inquiries, you can contact us using the information below!
CONTACT INFORMATION
Tien Dat Aluminum Co., Ltd
Tel: 028.3729.1230
Email: tiendat.nhom@gmail.com
Web: https://xingfatda.com/
Address: 51/2 Be Van Dan, Binh Duong 3, An Binh Ward, Di An City, Binh Duong Province.
Factory: Lot 216, Suoi Sau Hamlet, Dat Cuoc Commune, Tan Uyen District, Binh Duong Province
Showroom: 324D Ly Thuong Kiet, Ward 14, District 10, City. Ho Chi Minh City
#Nhmaynhom #XingfaTDA #TIENDAT #XTDA #Xingfa #Nhomcaocap