Using the assimilated Billet material to create XTDA aluminum bar, the physical and mechanical properties of the product are uniform. Therefore, the XTDA brand has high product quality, meeting all quality standards when testing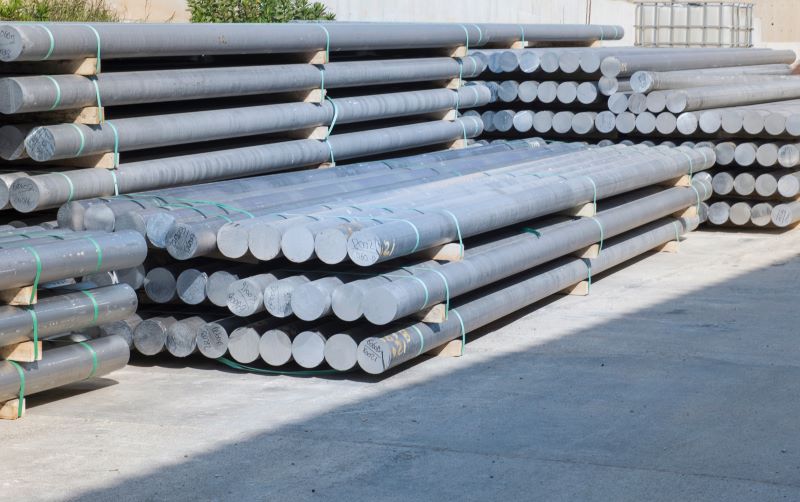 XINGFATDA Aluminum Factory is one of the reputable factories specializing in manufacturing and supplying high-grade aluminum profiles in Vietnam market. The production process is carried out in strict accordance with ISO 9001: 2015 quality management system standards.
Our factory uses aluminum ingots imported from Australia and Canada with Alu content up to 99.81%. Aluminum ingot is an unused billet of aluminum combined with additives used to make aluminum alloys by heating at high temperatures. This is the raw material for the production of aluminum profiles and finished products. Aluminum alloy 6005, 6061, 6063 is subjected to strict metal composition analysis before being put into production. All billets are known for their boron, ti and homogenization properties and are tested through a defect machine before extrusion, ensuring the creation of high quality XTDA aluminum profile products that meet standards and are safe to use. for construction projects.
Raw materials determine the durability of the product. The durability of the high XDTA aluminum door product helps you save a lot of maintenance and repair costs. Therefore, when choosing aluminum products, you need to pay attention to aluminum durability because it is an important factor that determines the product's life time. Poor quality aluminum products are easy to rust, oxidize, tarnish... Therefore, right from the input materials, attention should be paid to quality and strictly preserved.
At Tien Dat aluminum warehouse, a stable inventory of aluminum ingots is always maintained at over 2000 tons to meet high operating capacity and monthly output. Meet the great demand for the popular XINGFATDA series on the market today.

CONTACT INFO