In recent years, the XINGFATDA system is commonly used for doors, aluminum and glass windows, partitions, high-grade facades and has become a new trend chosen by consumers for projects. So why out of all the XINGFATDA systems, XTDA 55 is the most commonly used? Let's find out in the article below:

The XINGFATDA 55 system has many outstanding advantages that are very popular by:
Versatile design, reasonable price
XINGFATDA aluminum factory owns different product systems to meet many needs of customers. The popular XINGFATDA systems are: 55, 63, 65, 93, 1000 and chamfer system. However, the most mentioned name today is the XTDA 55 system.
XTDA 55 is so widely used because of its very diverse 55 profile design with many different cross-sections for the design of doors that open and close, slide, open or slide with 1 rail. Like other XINGFATDA systems, the XTDA 55 is also characterized by internal gaps and outer soles. These door designs are extremely reasonable for civil works. In particular, the XTDA 55 system comes with a synchronous accessory system that is very convenient for construction and assembly. Besides, the product price is very reasonable compared to the remaining XINGFATDA systems and the common ground of traditional products currently on the market.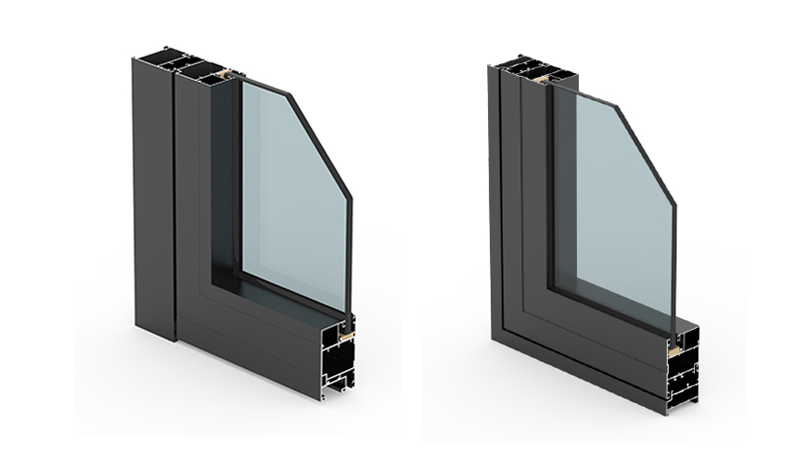 ( XTDA system with 55 doors and revolving windows )
Applying modern technology with high durability
XTDA systems are manufactured at XINGFATDA aluminum factory, with modern synchronous lines imported from Japan, Australia, Canada. As one of the factories owning the largest vertical coating line in Vietnam with a capacity of up to 2500 tons/month, meeting the large supply in the domestic market today. In addition, modern electrostatic painting technology uses powder coating of the Dutch company AkzoNobel, a reputable paint company and is certified with a paint warranty of up to 25 years. Therefore, you can be completely assured of the paint quality as well as the color fastness of the product.
In addition, the plating technology creates a protective layer against the corrosive effects of the weather, increasing the life of the XTDA systems in general and the XTDA 55 system in particular.
High applicability
The XTDA 55 system is highly applicable, you can see that they are used a lot for the design of doors, windows or aluminum and glass partitions. Each option has different requirements. The construction worker must grasp some basic knowledge such as: the width of the envelope or the average thickness of the section, the maximum length for an aluminum tree.
The thickness of the system 55 varies depending on the door model and installation location you choose. Aluminum bars with a thickness of 2.0mm are often used for doors, more doors. In contrast, the slender 1.4mm thickness is very suitable for window positions, thinner, so it brings elegance to the window frame.
To order genuine XINGFATDA products, you can contact us via Zalo, Facebook, Messenger. If you directly need the fastest advice and answers to your questions, you can also call us via: Hotline: 0901 470 959

CONTACT INFO